What is an ASN
and Do I Need One?
by IPv4.Global Staff
If IPv4 addresses were postal mail, an autonomous system number (ASN) would be the postal code for the area it lives in.
An ASN is a unique identifier that's assigned to "a group of one or more IP prefixes run by one or more network operators that maintain a single, clearly-defined routing policy[1] ." Each group is known as an autonomous system. ASNs help these autonomous systems exchange routing systems with one another as well as Internet Service Providers (ISPs). Simply put, an ASN can be thought of as a "unit of routing policy in the modern world of exterior routing," according to RFC 1930 Section 3.
Routing Policy
The set of rules a network administrator implements. Those rules control the paths data takes when it exits to other networks. It can influence but not control the paths incoming data takes.
ASNs come in two formats:
2-byte ASN – 16-bit numbers provide a pool of 65,536 ASNs. The 16-bit number space has already been exhausted and is no longer available for assignment. Exceptions occur when ASNs are returned to an RIR or transferred through a broker.
4-byte ASN – 32-bit numbers provide a pool of 4 billion ASNs.
But why do ASNs matter, and when does an organization need one?
What is a BGP?
Network operators decide which networks they will connect to. This means that decision-making is decentralized. When networks connect to each other, they identify themselves with their ASN and they communicate which IP networks they can reach and the routes they would use to get to distant networks.
Autonomous Systems
Defined by numbers instead of names to avoid two key problems. Names cannot be guaranteed to be unique and they change. Changing the identifier for a routing policy involves cost and risk. Using numbers means networks don't need to change their routing policy when a company rebrands.
Routers are the specialized devices that forward data packets through networks. They communicate with other routers using routing protocols that automate the process of finding the best route for reaching IP addresses.
Border Gateway Protocol (BGP) is the protocol used to communicate how to get from one part of the internet to another. It uses ASNs to identify each independent network.
Does My Network Need an ASN?
You will need an ASN if your organization wants to manage how it connects to other networks. Examples include:
My organization must put internet connectivity contracts out to bid every year
My organization must connect to two or more other networks
My organization wants to peer with other networks at an Internet Exchange Point
Requirements to Qualify for an ASN
You can register an ASN with your Regional Internet Registry (RIR). You must meet the policy requirements. One RIR serves each region
APNIC and LACNIC both have National Internet Registries (NIRs). They implement the same policies as the RIR but provide a more local service.
ARIN draws its definition from RFC 1930, Section 3 (https://www.rfc-editor.org/rfc/rfc1930). It's fine to use the ARIN citation as readers don't need to be aware of the backstory but it's good to know that ARIN is using the definition found in the IETF's guidance on assigning ASNs.
RFC 1930 also uses the phrase "unit of routing policy in the modern world of exterior routing" which is a succinct explanation of the ASN's purpose.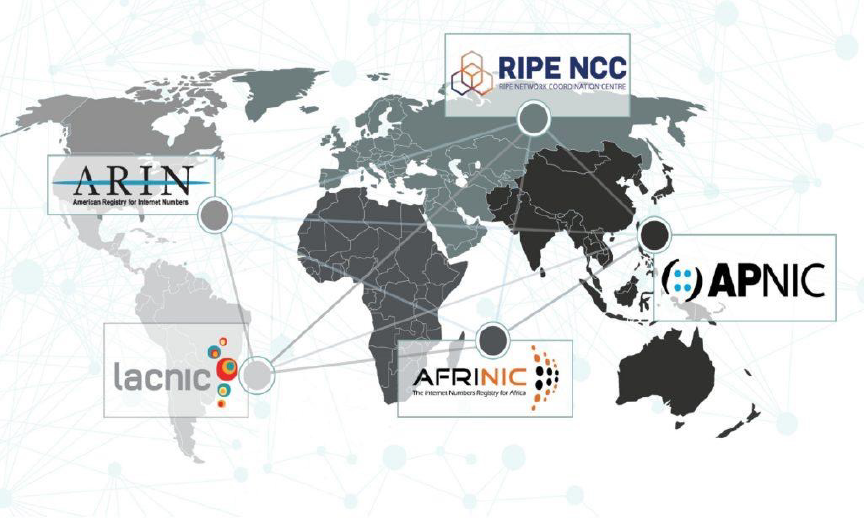 Fig 1: The 5 RIR service regions.
The core policy requirement is that you must have credible plans to connect to two or more networks. This means you have a unique routing policy. This phrase sounds daunting but it does not mean your network cannot connect to the same internet providers used by other organizations. As long as you have your own address space your policy will be unique.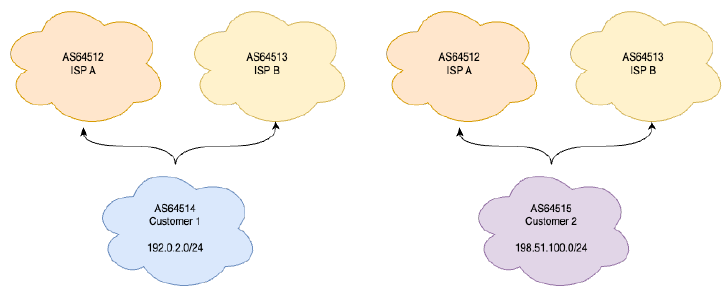 Fig 2: Organizations using the same internet providers have unique routing policies
Where can you buy an ASN?
IPv4 Global is the world's leading broker in IPv4 addresses, and provides a reliable and transparent exchange platform buyers and sellers can use to buy ASNs or monitor their sales.
Whether a company wants a private brokered solution or access to an online auction marketplace, contact our team of IPv4 brokers today.