IPv4 Buyer Checklist
A lot can go wrong when transferring addresses from one company to another. After 2,500 transfers, the team at IPv4.Global has seen it all. Here are some tips to make sure everything will go smoothly.
In General
Prices change, so budget more than current prices. You can usually get addresses cheaper at auction than a "Buy Now" listing, with the trade off of having to wait and not having a firm price. In most companies, getting your addresses for less than your budget works well for you. Include the Regional Internet Registry's (RIR's) transfer fee in your budget, and don't forget that you will also pay an annual fee to the (RIR). Even if you already pay such a fee, your next purchase might push you into a higher fee category. Finally, understand whether you will need to include

Escrow.com's fee

in the budget, or your company is satisfied with IPv4.Global being the escrow agent.

Know how payment processing works for your company. After you buy IP addresses, the next step is to fund escrow, and for some companies this takes weeks. For smaller purchases (under $25,000 plus a 3% fee), we now accept payment by credit card.
In the U.S., Canada, Bermuda, and English-speaking Caribbean locations (ARIN Region)
In Europe and the Middle East (RIPE Region)
In RIPE, get your

RIPE NCC Access account

set up so you can do the other prep steps. This should take two minutes, but makes everything else possible.

In RIPE, create role, maintainer, and organization objects. The first two are created as a pair, designating who has authority to make changes over objects in the RIPE database. This should take just 5-10 minutes, and helps streambline the transfer later.

From my.ripe.net, click RIPE Database, Create an Object, and select "role and maintainer pair." For "mntnr" typically use a word or words to refer to your company, usually followed by "-mnt." For example, ExampleCo-mnt. For "role" (you can switch to "person," but then you're stuck if that one person leaves the company) enter a name ("Network Operations Center") and their email address below (

noc@example.net

).

From my.ripe.net, click RIPE Database, Create an Object, and select "organisation." Use the mntnr created above. For "organisation" use something like ExampleCo-ripe where the org-name Example Company, Inc.
In RIPE, look up your company in your national corporations registry. You will need the registration number, the registration filing, and you will want to make sure one of the authorized signatories named in that paperwork understands they will need to sign a transfer agreement. You will need this to complete the transfer paperwork.
In Asia and Pacific nations (APNIC region)
If your organization is located in China (CNNIC), Japan (JPNIC), Indonesia (APJII), India (IRINN), Korea (KISA), Taiwan (TWNIC), or Vietnam (VNNIC), follow the instructions of your National Internet Registry (NIR).
Create a

MyAPNIC account

. This should take just a couple of minutes, and everything is then simpler.

Apply to

become an APNIC member

. You

will need

photo ID of the primary and secondary contact people, the corporate registration paperwork (with English translation, if it is not in English), a letter of employment or letter from a director of the company authorizing you (as point of contact) to apply for APNIC membership, a utility bill or other document showing that you have active operations in the region, and

documentation

explaining how you have used IPv4 address space and why you need more. This may take some time, and it will be 2-5 days for APNIC to approve your application for membership.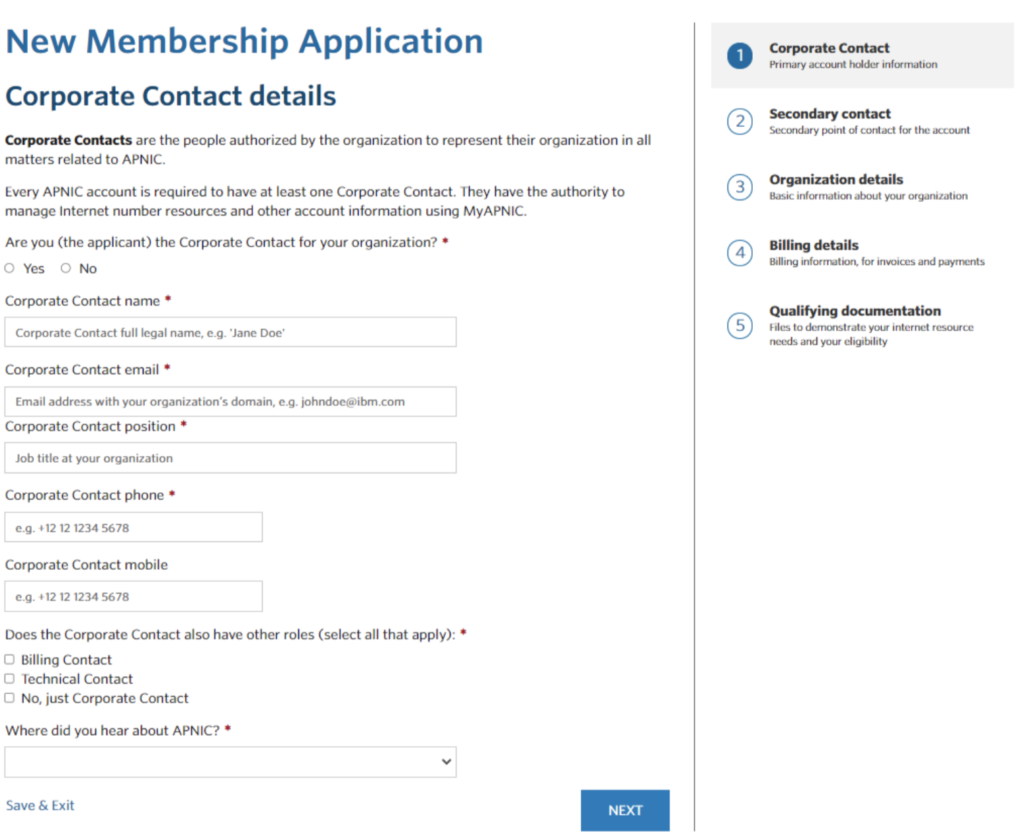 If you did not do it as part of becoming a member,

request pre-approval

through the MyAPNIC poprtal. You will need to include

documentation

showing why you need the amount of address space you are requesting.
In South America, Central America, Mexico, and non-English-speaking Caribbean locations (LACNIC)
Create an account on

MiLacnic

. This should take about 2 minutes, but will make everything else possible. You will then get a verification email to confirm your account.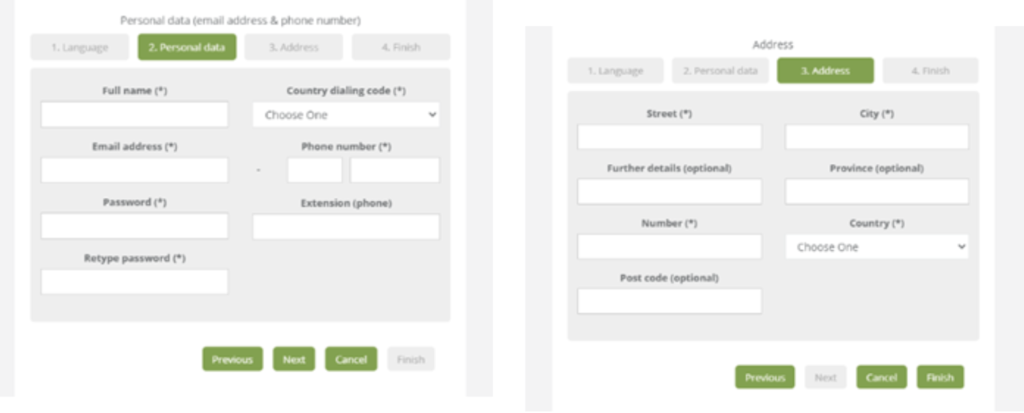 Request pre-approval:

go to 

http://milacnic.lacnic.net

 and login with the administrative user ID of the organization you represent. Once you are logged in, click Transfers/Receiving/Apply. You will need to document previous

utilization or immediate necessity for 25% of the requested space and submit a detailed one-year plan for 50% utilization.

LACNIC is not very open about what documentation it requires from recipients. Note that all documentation must be sent to LACNIC by postal mail.
In Africa (AFRINIC)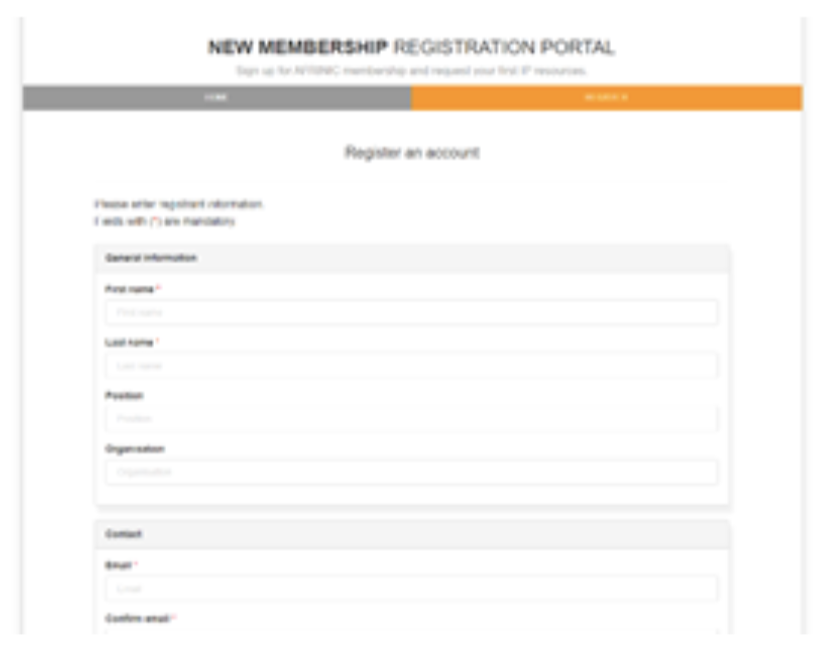 Although AFRINIC does not have a pre-approval process, you should prepare documentation showing that your network and organization are in Africa, have a valid service license or corporate registration (if applicable), and that you plan to use at least a /23 within the next 8 months.

Note that AFRINIC does not allow transfer to or from other RIRs.